Solution Center
March 2015
SSL – How to update the Security Certificate.. 1
Wand Replacement - How to download the Wand parameters from server. 1
Foot Pedal Battery Replacement . 2
Connectivity check: ConnectivityCheck2.0
HW_Diagnostics for HD2.9: HW_Diagnostics_setup_1.2.0.475
SSL

– How to update the Security Certificate
1. Go to http://windowsupdate.microsoft.com and press on the 'Custom' button to install the latest software updates.
2. At the Pick updates to install screen, select the 'Review and install updates' link.
3. Make sure the update list includes 'Update Trusted Root Certificates' (or something similar to this), and then select the 'Install Updates' button.
4. Follow the on-screen instructions, including restarting your computer (if requested to).
1. Download
1.1. Download the zipped application from http://fc1.orthocad.com/download/itero/utilities/WandParametersDownloader_32.zip to a temp folder on the scanner
1.2. Unzip the application to the temp folder (e.g. by right-clicking and selecting 'Extract All…')
1.3. Run the application by double-clicking on WandCalibrationDownloader.exe
1.4. Enter the Wand serial number and select the output folder to be C:\Program Files\Cadent\iTero\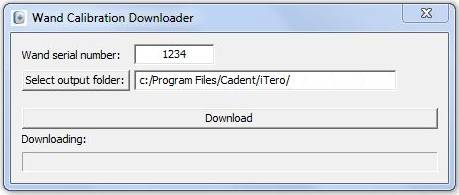 1.5. Press on 'Download' to get the system parameters of the new Wand
1.6. If older system parameters exist, delete them
1.7. Uninstall the application by deleting its folder
1.8. Run iTero
2. Validation
2.1. Go to 'Tools' > 'Options' > 'System'
2.2. Choose the correct Wand SN in the Head SN list box
2.3. Verify that the SN comply with the actual wand SN
2.4. Verify that the system reads the correct SN
2.5. Close and re-open the iTero SW
2.6. Perform a test scan and verify the quality of the scan
1. Turn the Foot Pedal on its back side.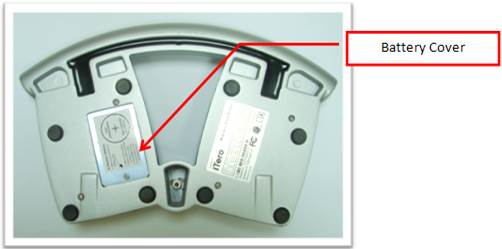 2. Use a flat-tipped screwdriver to open the screw that holds the battery cover.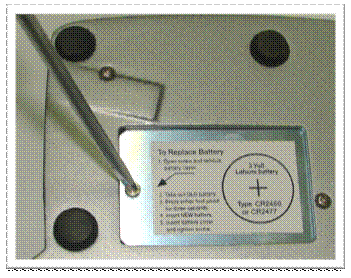 3. Lift the battery cover to reveal the Lithium battery.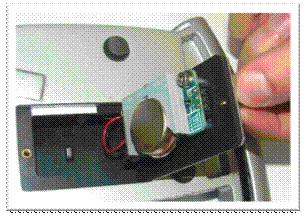 4. Use the tip of the screwdriver to release the battery, and then extract it.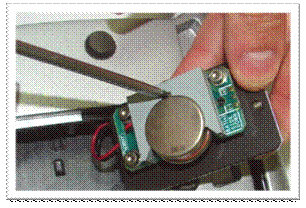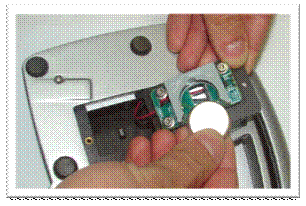 5. Insert a new battery, press it into the socket.
6. Close the cover, and tighten the screw.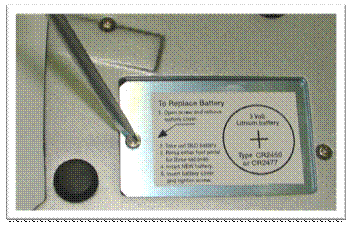 HD2.9
UPS SW issue (Eaton)
<![if !supportLists]>1.

<![endif]>
Identify the issue
1.1 The UPS icon on the system try is missing, instead of it there is a blinking icon:
<![if !vml]>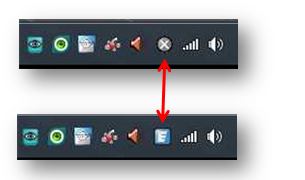 <![endif]>
1.2 The Eaton utility application will not run by clicking on the icon.
<![if !supportLists]>2.

<![endif]>
Solution
2.1 The file: netsystray.xml need to be update/replaced (it is empty for unknown reason.)
2.2 The file location is: C:/ProgramFiles(x86)/EATON/PersonalSolutionsPac/netsystray.xml
2.3 Once the file was replaced/update, the issue will be resolved.
2.4 The file is located here: http://fc1.orthocad.com/download/Support/netsystray.xml